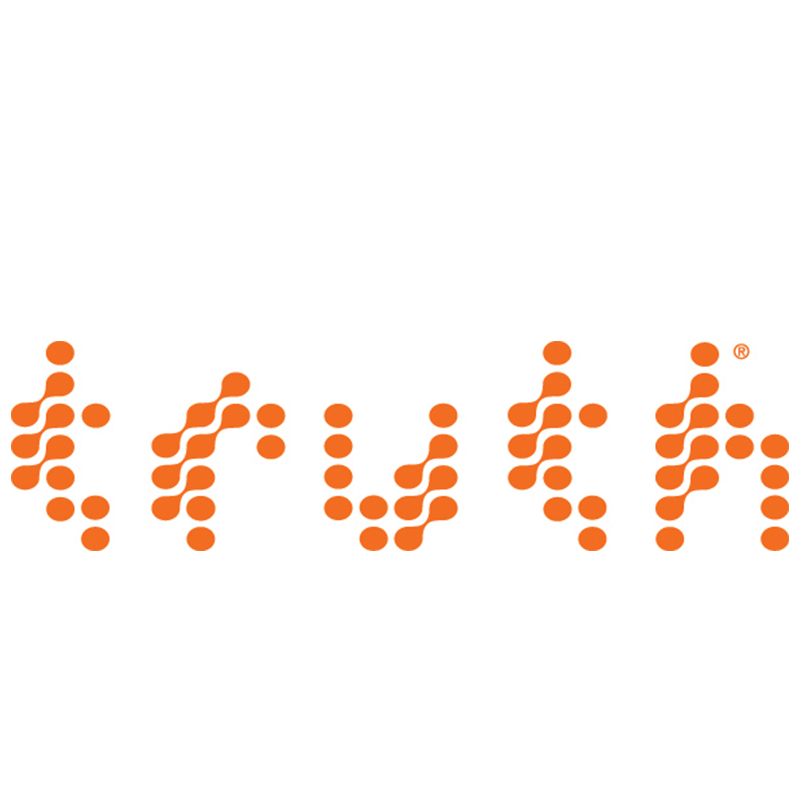 Truth campaign
In a business where integrity is almost always a struggle, and one of the largest agencies in the world built itself up with the slogan "Truth Well Told" (McCann, 1912) when an upstart small regional agency proclaims:
"Their brand is lies,'' declares the campaign, created by Crispin Porter & Bogusky in Miami as part of what is officially known as the Florida Pilot Program on Tobacco Control. "Our brand is truth." The truth, according to the ads, is a method of empowerment, or to put it in more traditional terms, the truth is meant to set teen-age smokers free.

"Teens are very brand-conscious," said Alex Bogusky, partner, vice chairman and creative director at Crispin Porter. "We hope 'truth' will ultimately be a brand as cool as Camel and Marlboro."
Source: THE MEDIA BUSINESS: ADVERTISING; Crispin Porter & Bogusky coordinates Florida's anti-smoking campaign by and for teen-agers. – The New York Times
The crazy part, is the people who were paying Alex to jack-slap them, was big tobacco as part of a huge settlement ($11.3B for Florida alone), for lying about the safety of their products.
What was even stranger, was this became a campaign run by two agencies, CP+B in Miami, and Arnold Worldwide in Boston. That just doesn't happen.
The most famous ad of the campaign had young people stacking body bags outside big tobacco HQ. It might have been "too effective"
Philip Morris USA, shortly after "Body Bags" debuted, charged the American Legacy Foundation's anti-smoking ad campaign and the "Truth" website violated "the spirit" of the agreement that funded them and threatened to end its billion-dollar payments toward the effort unless major changes were made.
Source: Top 15 Ad Campaigns of the 21st Century – Advertising Age
However the spot that stuck it for me was one where some teens went looking for tobacco point of sale advertising in an old hoop-dee, "Ole Betsy." In the nicer parts of town, the convenience stores don't promote tobacco, but in "el barrio" they do. It closes asking "Is it a minority thing?"
The campaign got noticed, won awards, and opened doors. The rest that follows is the rewriting of the advertising playbook, Bogusky style.
Ad Age has it as number 10 in the Top 15 Ad Campaigns of the 21st Century.
The agencies were tasked with stopping teenagers from smoking, understanding that it's easier to prevent smoking than to get someone to quit. Instead of making a public service announcement, the agencies set out to build a brand. "All anti-smoking PSAs were very preachy and waving their finger at the smokers and trying to scare the smoker by showing death," said Pete Favat, executive creative director on the campaign for Arnold, now at Deutsch, Los Angeles. "The idea for 'Truth' was to push against the lies of big tobacco."…

Judge Joyce King Thomas, chief creative officer of McCann XBC, wrote "If you believe that advertising can play an important role in the world, this is the campaign that proves it. It was perhaps the first guerilla-style, subversive, anti-establishment ad campaign. It cleverly tapped into people's—and especially young people's—belief that you have to look out for your own interests, not count on government or corporations. Estimates suggest that the campaign prevented 500,000 Americans a year from smoking—including my two 20-something sons. A life-saving idea."
Source: Top 15 Ad Campaigns of the 21st Century – Advertising Age
What the client says about the campaign:
We have earned praise for effectiveness and creativity. Ads like Body Bags and Singing Cowboy have become icons of social change communication earning us multiple Emmy, Cannes Lions, Effie, Clio and Webby awards, among many others. In 2014, Advertising Age named truth one of the top 15 campaigns of the 21st Century.
Source: truth® campaign | Truth Initiative
Read more about the strategy behind the work: https://tobaccocontrol.bmj.com/content/10/1/3
Why this campaign is important:
Credited with cutting youth smoking rates from 23% to less than 6%
Put Crispin Porter on clients minds
Launch platform for future work