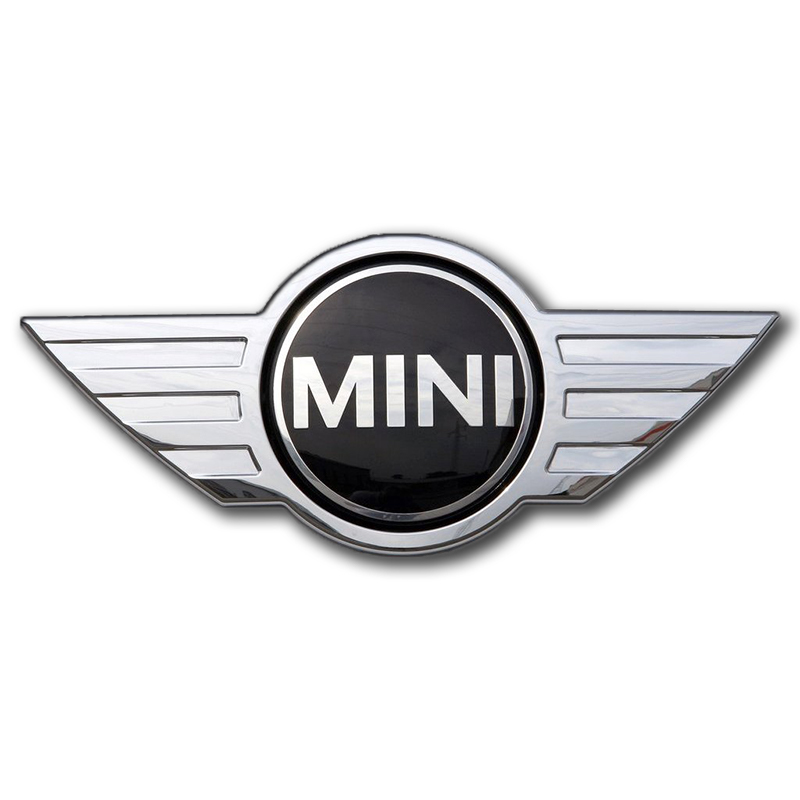 Mini – Big ideas for a little car
Automotive accounts are lust worthy in the ad world. Big budgets, big markets, and in America, what someone drives usually speaks volumes.
For a first swipe at the automotive category, CP+B got handed the runt of the litter. A small car. with a micro-sized budget. With they eyes of the world on them, failure would have been understandable. Look at non-luxury foreign car brands in the US- Renault, Fiat, Citroen, had all thrown in the towel. Others, struggled to sell cars. Sterling anyone?
So with a mini-sized budget and a lot of non-traditional thinking, we set out to change the status quo. To do so, we created an icon. We knew there was only one way that a small car with an even smaller budget could make its way into America's hearts when small car sales were at their lowest point in 15 years. We had to create an icon, not a fad. We realized that with less than 1% share of voice, we could never break through following these conventions. We had to break them to stand out. Advertising wasn't the answer – innovation was. So, to launch the new car, we created a whole new, enlightened culture that we called "motoring."
Source: Mini – Let's Motor | CP+B Group
They set the bar pretty high- turn car advertising as we know it upside down.
One-sentence Topline:

SUCCESS FOR US WOULD BE EVERY CAR COMPANY AND AGENCY LOOKING AT OUR LAUNCH AND THINKING THAT THEY ARE DINOSAURS. -February 2001

75-word Summary

By studying car culture, analyzing iconic brands, and uncovering the unique characteristics of our brand and best prospects, we created – "Motoring" – an alternative culture of driving. And, by using non-traditional media and traditional media in non-traditional ways, we proved we're different and stood out. MINI sold out its first year, and we have achieved measures on key metrics that are better than brands that have been around for years and outspend us 10 to 1.
Source: Gold Award Winning CP+B Mini USA Entry – Adweek
It turned out, the keys were all based in research, and well tuned creative.
Showcase the defining look of the new MINI – its size and contrasting roof.
Create as many opportunities as possible for people to come in contact with the new MINI so they could experience its smile generating magic.
Subtly anthropomorphize the new MINI.
Communicate our unique benefit – life-affirming exhilaration at an attainable price.
Emphasize customization and individual self-expression.
Use non-traditional media and traditional media in very non-traditional ways.
Source: Gold Award Winning CP+B Mini USA Entry – Adweek
Ad Age awarded the campaign of the year for 2002- and CP+B agency of the year. The decade of CP+B had arrived.
Just about the only reason we could find for not giving BMW's Mini launch Creativity's Campaign of the Year award was that we have also made its creator, Crispin Porter + Bogusky, our Agency of the Year. Which, of course, is no reason whatsoever.

And so Mini beat the charms of Nike's uniquely bizarre Presto work from Wieden & Kennedy; Leo Burnett's beguiling Altoids campaign, which has cleared the product off the shelves; and the Apple "Switch" campaign, from TBWAChiatDay. In truth though, it really wasn't much of a contest this year.
Source: Campaign of the Year: Mini – Ad Age
The amount of creative generated in a single year was obscene. It helped build the reputation of CP+B as a sweatshop, but, it also showed that small budgets can be made to work harder than the hardest working men in the ad business.
And while we've showcased some of work, the one ad that won me over into a CP+B fanboy was in Columbus Ohio on the side of a tall building. It had a Mini Cooper on the wall- mounted as the rock in a giant slingshot, with a two word headline; "Goliath Lost".
Why this campaign is important:
MINI sold 25,000 cars in the U.S. last year – 5,000 more than projected, and MINI has surpassed its sales projections every month since the launch.
MINI spent roughly $567,000 for each percentage point of awareness. The other 12 brands in MINI's competitive set spent an average of $5,973,000 (or more than 10 times as much) to do the same.
First national auto account
Won major awards first year
Established the agency for major brands
Landed them VW- a much bigger account.