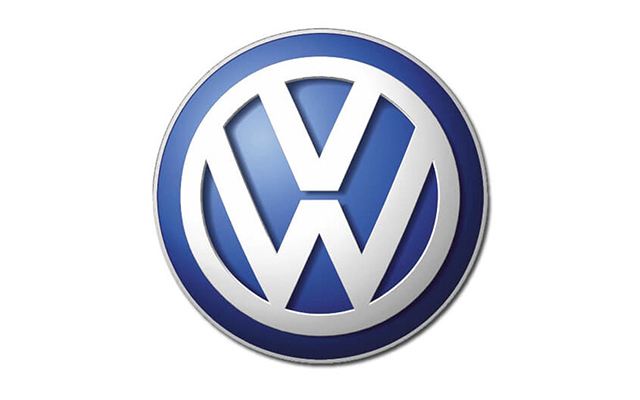 Volkswagen motors away from "Drivers Wanted"
It's not advertising if it doesn't sell, is a twist on the famous David Ogilvy maxim
"If it doesn't sell, it isn't creative."
After blowing up the established norms for car advertising with the micro car, smaller budget Mini launch, VW came knocking. Of course, it helped that the Mini MarCom master had moved to VW.
We (Arnold) redefined great car advertising, created the most recognized tagline, 'Drivers Wanted,' in the automotive industry and more than doubled sales."

However, car creatives at other shops said Arnold's VW work, once among the most respected auto advertising in the industry, has slipped in recent years.

Kerri Martin
Crispin's appointment follows the April arrival of Kerri Martin to VW in the new position of director of marketing development. Ms. Martin came to VW from Mini, where she had been marketing communications manager.

Ms. Martin, now director of brand innovation, said the change to Crispin Porter shows VW's wish to shake up the communications model. She said the agency is known for its "strong grasp of pop culture and … non-traditional approach to branding. [The agency has] a stellar track record of building, reviving and marketing iconic brands."

Mr. Hunt in a prepared statement said: "Volkswagen needs to take bold steps to turn this business around in the U.S. and Canada. We're reviewing all aspects of our operations and with the addition of [Crispin Porter] on our team we'll now be equipped to maximize our marketing efforts."

Vehicle sales slide
VW of America has seen its vehicle sales slide and is unprofitable in the wake of its unsuccessful move upmarket — a move engineered by its German parent, Volkswagen AG
Source: VOLKSWAGEN NAMES CRISPIN PORTER AGENCY OF RECORD | Agency News – Ad Age
So it was audacious indeed when Alex Bogusky, chief creative officer of Crispin Porter + Bogusky, which took over the VW advertising account last December, suggested resurrecting the Rabbit name. In a Mar. 20 meeting at the Auburn Hills (Mich.) headquarters of VW of America, with company brass and two members of its dealer council, Bogusky reasoned that the redesigned Golf launching in the U.S. this year had already been selling in Europe for two years, so auto writers probably wouldn't pay much attention to the stateside debut. "So let's change the story," offered the 42-year-old ad director before the assembled group. Nervous laughter followed.
Source: The Craziest Ad Guys In America – Bloomberg
The ___________ like a rabbit interactive site won Cannes Gold.
With a budget 10x larger than Mini, it was the beginning of a rocky four year relationship where VW went from being a romanticized version of your old hippie van and first car, to something to compete with the pocket rocket tuner cars coming out of Japan. German engineering was back and relevant to people who couldn't afford the luxury brands of Audi, Porsche and Mercedes Benz. Instead of being the peoples car, where they had something for everyone, VW had mojo, with some of the most outrageous executions the car industry had ever seen.
Much like the Burger King work, CP+B decided to make the brand relevant to one group of buyers, young men, who had no interest in buying a higher priced German small car, that didn't have the reliability or value that the Japanese car makers had down pat. Realizing that over time, as VW rebuilt it's reputation for quality, these buyers would grow up with the brand allegiance to the discount German engineering brand.
VW described "Fast" as an icon that is not animated.

The effort introduces a redesigned GTI, the sports car of the VW stable, and the work from MDC Partners' CP+B in Miami attempts to recapture the cult following the model once enjoyed among young car enthusiasts,
Source: CP+B Intros VW 'Fast' Mascot – Adweek
One of the most talked about campaigns, that made it to Cannes- where it cleaned up was "Safe Happens" and- while Volvo was known for safe, no one was talking about their ads like this one, in the Cannes briefing video:
People talked. The brand got a lot of earned media. The taboo of showing cars in less than pristine condition were out the window- sales rose 20% as CP+B broke the rules.
The WTF moment in the campaign was when CP+B took a page out of the old bankers marketing handbook. They teamed up with a no-name guitar company and offered to throw in a "First Act" guitar with any purchase- as part of their VW Rocks campaign. Who did they get to be their spokesplayer? Slash from Guns and Roses. Buy this car and play like Slash- made no sense, but it had me mesmerized.
Why this campaign is important:
GTI Joyride had over a million visitors- again cementing CP+B as a digital leader
Sales rose, a reported 20%
VW found new audiences.