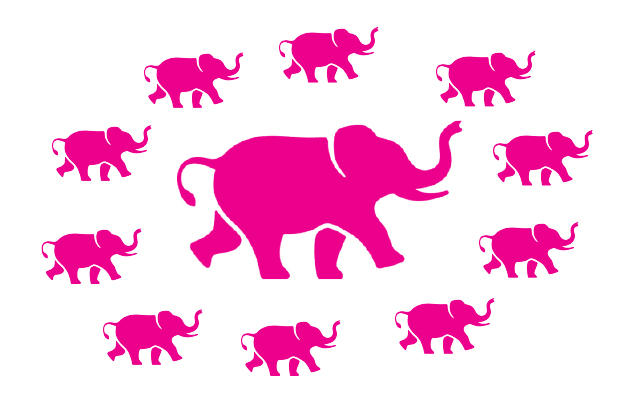 The CP+B Spinoff Machine
One of society's ways of measuring mastery is by scoring the students of the master.
Crispin Porter + Bogusky has spun off quite a few agencies and superstars. Here's a partial list (feel free to add in more in comments):
Firms:
Made, School, Victor and Spoils, and WIP (Work in Progress) have all come out of CP+B to become sizeable firms of their own."We joke about how often people leave to start new things," said Crispin's Whalen. "But we encourage our people to be as entrepreneurial as they can, and we think it's actually [made] us more successful."
Source: Once a niche, Boulder's creative services industry sees boom
"We called the first group of 20 people to come out here the Donner Party," joked Danielle Whalen, managing director of CP+B in Boulder. "Boulder was not on the map as an ad city. It caused a lot of confusion and we got a lot of questions from clients about why we would come to Boulder."
Source: Once a niche, Boulder's creative services industry sees boom times – Boulder Daily Camera
Victors and Spoils 2009-2018
Humanaut 2013
Grenadier– now Barkley Boulder
As the story goes, talented people are drawn in by the allure of CP+B. And when they decide to head for greener pastures — whatever they deem those may be — they never venture far. Case in point, six VP-level staffers in the Boulder headquarters of Crispin Porter + Bogusky — all of whom worked on the Domino's Pizza account — have left the agency to launch their own project. VP/ECD Matt Talbott, VP/CD Andrew Lincoln, VP/account director Alex Guerri, VP/account director Evan Russack, VP/ executive integrated producer Stafford Bosak, and VP/executive creative technology director Harold Jones all quit their jobs last week. What's next is yet-to-be-revealed.
Source: Here Comes Another CP+B Boulder Spinoff – The Denver EgotistThe Denver Egotist
The result: Work in Progress – 2016-
We're sure there are at least, 763 other agencies that claim direct DNA to CP+B as their claim to fame.
Superstars:
Andrew B. Davison, CEO Crocs, President Gaiam
Andrew Keller: Global Creative Director at Facebook Creative Shop
Rob Reilly: Global Creative Chairman – McCann Worldgroup